Call us for a free bid:
800-244-8286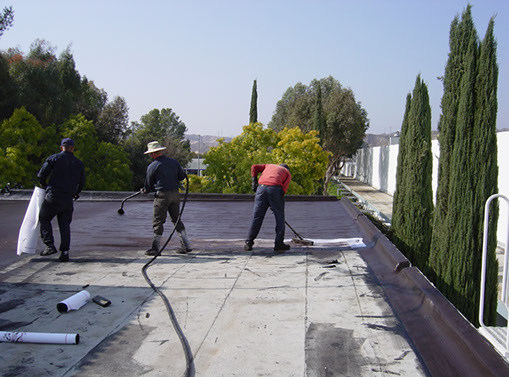 Services
Maintenance
With proper roof maintenance your roof can last indefinitely. To achieve this, you need to understand why your roof wears out and how you can make it last.
Simple cleaning of roof twice a year will find potential problems. Checking your roof will keep small problems from becoming large and costly
• Inspecting a roof twice a year will make note of problems while they are still small.
• Debris should be picked up and removed, keeping drains unclogged.
• Roof top equipment that leaks grease or chemicals can be corrected periodically before it becomes a big problem.
• New equipment added or replaced can be checked to see if it was properly installed.
Comprehensive roof restoration and protective coatings on a 10 – 15 year cycle will protect your roofing investment and allow you to plan for future maintenance costs.
Century Roofing 3 Generations
8218 Ensign Avenue
Sun Valley, CA, 91352
License # 958049
Local # (818) 896-4351
Toll-Free # (800) 244-8286
info@thecenturyroofing.com



Home
About Us
Services
Projects
Contact
Testimonials
Why Do Roofs Wear Out
How To Save Your Roof
Why "Cool" Roofs Work
Inspections
Repairs
Restoration
Reroofing
Maintenance
Warranties
Industrial
Institutional
Cement Silos
Film Studios

Client List